Are you looking for a new pair of headphones to improve your gaming experience with your PC or console but do not know which one to buy? They all look the same, don't they? Do you want some tips for your purchase? You've definitely come to the right place, as below we'll give you some basic suggestions for choosing the right product for you. We will also discuss about the fundamental technical characteristics that these headphones can offer to us.
Before choosing the best gaming headset, let's take a quick look at some info that will surely be useful before your purchase. Let's take a quick look at what you need to consider before selecting the best pair of gaming headset for you.
How much should I spend?
First of all, when it comes to the budget, we must keep in mind that in any case to get a product with a decent quality, you might have to spend from 20 up to 150 dollars or more. This is especially true for those who are fussier and want a pair of high-level headphones. Fortunately, the market offers solutions for all budgets. There are gaming headphones with few powerful features and some cool LED lights that are a real concentrate of technology and yet do not exceed the threshold of 200 dollars.
What's the advantage of playing with the best gaming headset on the market?
The use of a specialized device naturally boosts your gaming performance. In order to better face all the challenges of a game, you need to be able to monitor each noise surrounding your character. That's why even if not all gaming headsets can offer the same features, they still can significantly improve your gaming experience.
Are the headphones I like compatible with multiple devices?
One thing to definitely keep in mind is the possibility of using headphones with multiple compatible peripherals. A gaming headset can be used for playing on a PS4 but become useless for you if it is not compatible with your PC. Some headphones have a wide compatibility with many devices thanks to their Bluetooth systems, and we highly recommend you get one of those.
Key features to look for:
In general, there are different types of gaming headsets with different levels of compatibility with other devices. The first advice we can give you is to consider the input and the output of your gaming headset. We are talking about the microphone and the audio units. Gaming headphones usually have a pair of jack connectors, but if you are looking for PC headphones, you can find one pair with a USB port. On the contrary, if you love console games, it would be better for you to buy wireless headphones that give you more freedom of movement and a great playability even at a distance.
Another critical feature that you shouldn't underestimate is the type of audio units of that gaming headset you want. In fact, most headphones have a stereo or surround sound technology, or can offer a combination of the two. The second type will allow you to immerse yourself deeper in the game compared to the first one. For this reason, headphones with a surround sound technology are recommended if you want to enjoy a more realistic gaming experience.
Finally, we can all agree that the technical characteristics of gaming headsets are what make them so different and special. However, let's also take their design into account. Though this is not an essential aspect for choosing the best gaming headset, the cooler they look, the braver you will feel.
Another feature to look for is comfort. A gaming session often lasts for several hours, and wearing something heavy on your head for such a long period of time can affect both your health and your mood.
Last but not least, don't forget about the quality of the drivers and the microphone. You don't need to have a broad sound spectrum like the one that most audiophiles love. Gaming headphones should allow you to orient yourself in the game and ensure your teammates understand your voice perfectly. That's when having a high-quality microphone on your side is definitively of big help.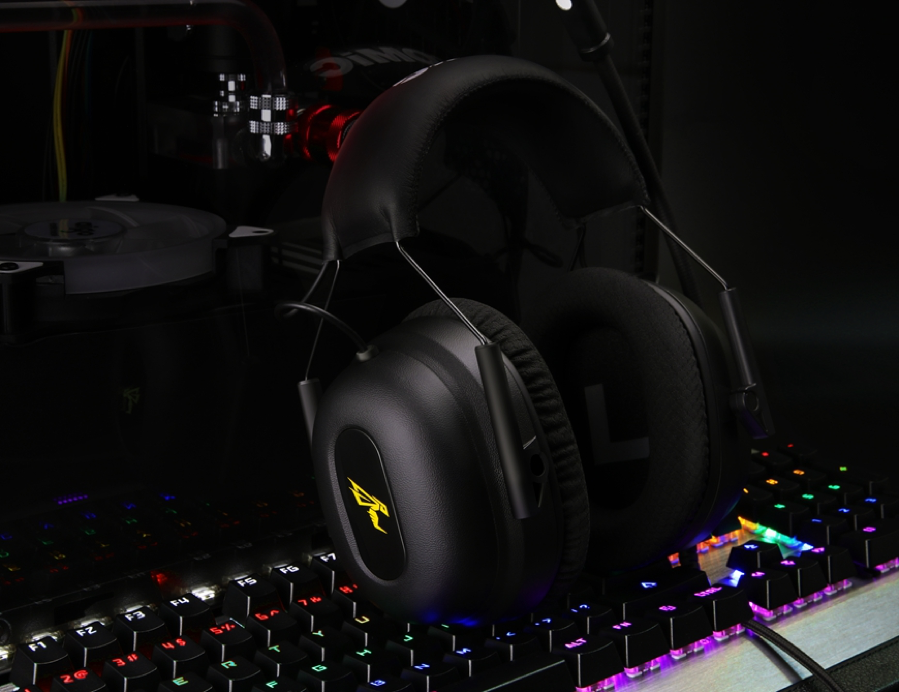 Our best choice
The best gaming headset, in this case, is the SOMIC G936N Commander Gaming Headset. This $59.99 headset comes with a driverless 7.1 multi-channel technology that creates more realistic game sounds and helps to create the right gaming atmosphere. In addition to this, its 50mm sound generating unit and high-quality speakers can provide detailed high, medium, and low frequencies to suit your needs. Not to mention its flexible 3 sound effect mode switch. You can enjoy the different sound optimization with the detachable controller, regardless of if you're playing in the video, PUBG, or LOL mode. The SOMIC G936N Commander supports a 12Hz/22kHz audio sampling rate, which is not only suitable for gaming but also allows you to immerse yourself in your favorite songs and movies.
Conclusions
We hope this guide was helpful to you for discovering how to choose the best gaming headset. That's the product that is often ignored because you prefer to play with the speakers on your computer or TV. For this reason, the choice of the best gaming headsets is not something obvious, you have to understand what you are looking for and how much you want to spend. It is necessary to ask yourself several questions before buying the best headphones for your needs.